Fixing USB to Serial Device Driver Issues (Windows)
IMPORTANT
Do NOT attempt to download or install any device drivers for the USB to Serial cable from the internet. Windows must use the device driver it selects and installs on its own.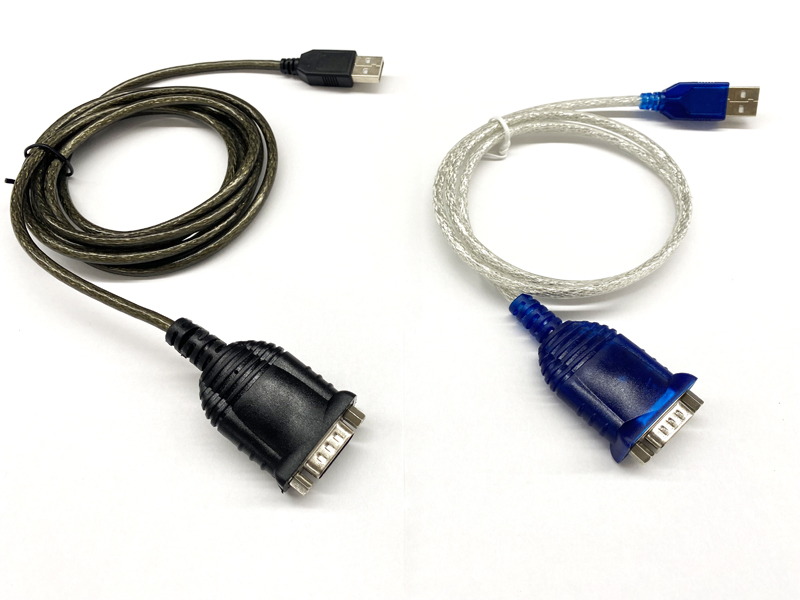 If your USB to Serial Adapter is a short, translucent blue and silver cable, then unfortunately, it will not work with the newest versions of Windows (starting with Windows 11). You will need to purchase a new USB to Serial adapter from FarmTek or a computer store. To purchase from FarmTek, contact us at 972-429-0947.


If you recently purchased a USB to Serial Adapter from us, and it is a dark brown/black cable, then you have the correct adapter for Windows 11. This cable will also work with older versions of Windows.

Installing the USB to Serial Cable
Make sure you have a working internet connection. An internet connection is required only during the first installation of the cable during which time Windows downloads and installs the proper device driver.

Connect the USB cable to a convenient USB jack on your computer. Windows will automatically install the proper device driver for the cable. This may take 30 seconds or 30 minutes, it's hard to know. Unfortunately, newer versions of Windows provide no feedback as to how the installation is going.

Once complete, the installation creates a COM port number that you will select or specify in the record keeping software you are using. To find the assigned COM port number, look for the "USB Serial Port" entry under the "Ports (COM & LPT)" category in the Windows Device Manager. If the entry is not present, or the serial adapter appears under "Unkown" or "Other" devices, give the installation more time to complete.

To access the Windows Device Manager under Windows version 8 and later, press and hold the Windows key (bottom left corner of keyboard) and type an "X". A menu will pop up near the bottom left of the screen. Left-click on "Device Manager."